Hotel Del Sol: A Breezy 3-Star Hotel near San Francisco's Marina District
Fun and funky, we're a 1950s motor lodge turned fab in the Marina District. An exterior corridor and colorful rooms and suites with individual PTAC Air Conditioning Units surround a heated pool that lies at the center of our outdoor scene. Enjoy our Grab-n-Go complimentary continental breakfast box in our lively courtyard, fresh baked chocolate chip cookies in the afternoon, or entrench yourself in our neighborhood's independent shopping boutiques, outdoor eateries, and waterfront sports.
WE'RE EASY, BREEZY, AND OPEN-AIR
Rooms and suites with individual PTAC Air Conditioning Units open onto colorful exterior corridors and can be configured into spacious retreats for families and groups of all sizes. Our lawn, courtyard and heated pool are ideal for outdoor play.
A getaway they'll thank you for! Hotel Del Sol eGift cards are emailed immediately upon purchase. Simply print out to use or give as a gift, or email directly to a gift recipient.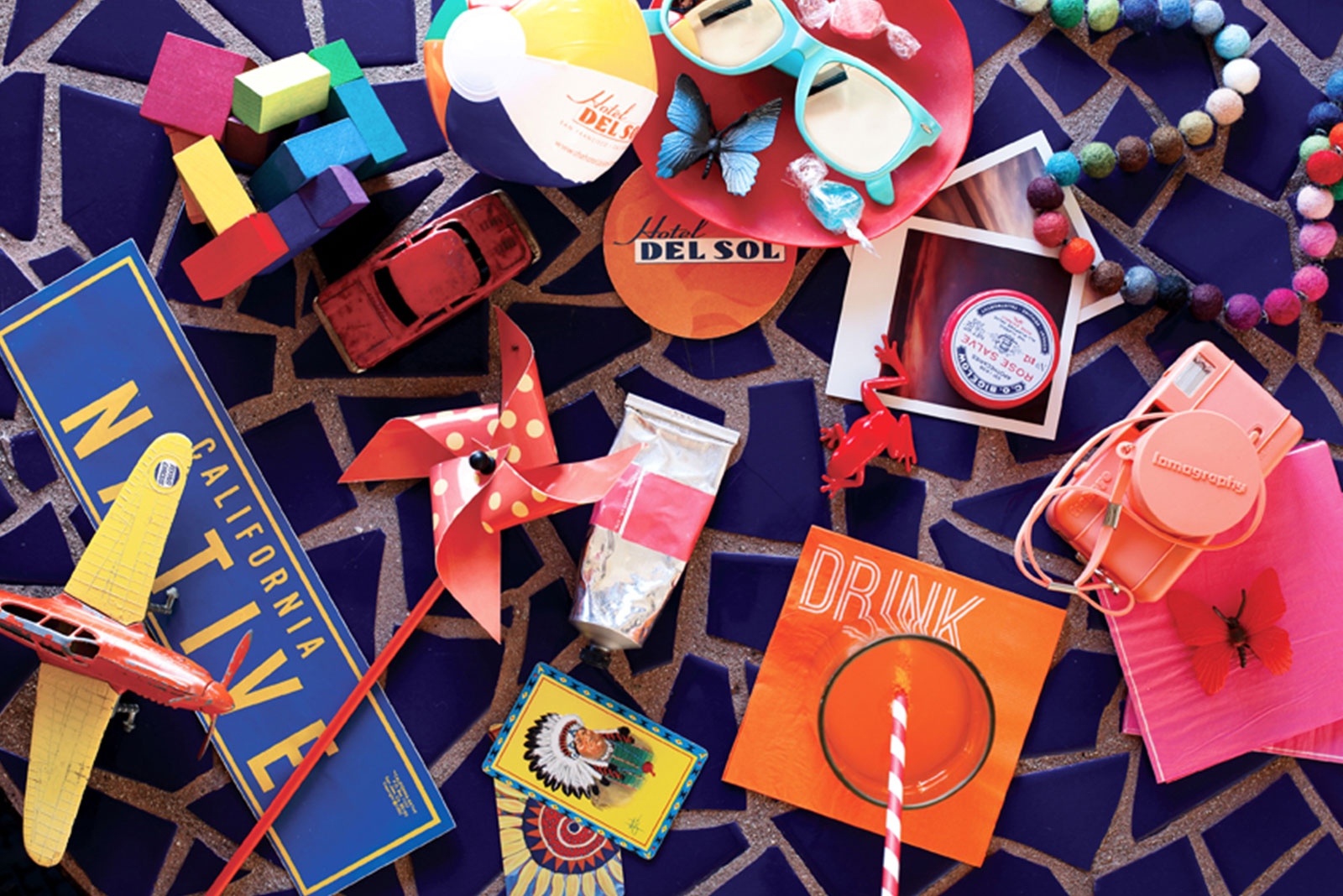 OUR NEIGHBORHOOD IS HAPPENING
The Marina District is filled with boutiques, outdoor patios, pedestrians, and attractions like Fisherman's Wharf. At the hotel, we celebrate events like Pride, Cinco de Mayo, and StARTup Art Fair San Francisco.
All the members of your family (pets too!) are VIPs at Hotel Del Sol, with our Grab-'n'-Go complimentary continental breakfast box and a heated pool. Self-parking is also available for all types of family cars on a first come first served basis.
"When the lights go down in the city. And the sun shines on the bay. I want to be there in my city."
-"Lights" by Journey, on their hometown of San Francisco